"I want the best of both worlds and I cannot lie" Yes, I am a true Libran waving a high five to all my Libran buddies out there. I hope you would all agree with me in this context. It is difficult to contain my excitement while writing this blog because this is all about the superficial Librans. For Librans, it is all about themselves. Grace and charm are the two strong planets which rule us making us flaunt these traits, always. Our signature image represents the scales on which we balance justice and more. We are basically anything and everything which everyone would want. Am I bragging on the behalf of all Librans? No, probably we are the happiest of the lot or moreover content about everything that we are. Here are few characteristics and personality traits of Libra sun sign which would give you deeper insights into their life.
12. ROMANCE IN THE NERVES
The planet of love, Venus, is the ruling planet of the Librans. Do I need to say more about it in detail? When it comes to love, they are hopeless romantics and totally old school. For them, love is grand in the small gestures of people. They love efforts over everything else. They get annoyed when the love is not reciprocated back to them. Of course, they will be the one loving more but want efforts from their partners as well.
11. CHARMING TO THE CORE
You won't find a Libra who isn't charming. There is no chance you could skip a Libran's smiling face. They please people with the way they are. They are well mannered (most of the times) with a smile on their face. It is their charm that you stick towards them. If they are flirting, which they do very well, they become seductive effortlessly as charm is natural in them.
10. DIPLOMATS FOR LIFE
It is what the world calls us but we strongly deny this. We are not diplomatic, just politically correct. We have been provided with the power of justice and truth so we try to balance that out leaving the world think that we are diplomats. Librans are fairly unable to see someone sad through their opinion so they have a specific way to deliver things. They keep things balanced and that what defines them.
9. PROUDLY WELL BALANCED
Having being said diplomats, we are obviously well balanced. Librans have a fulfilling life because they know to balance things in the correct way. They are never in a hurry for anything. Their balancing scales do not go to the extreme levels giving them a managed life for themselves. They have a laid-back approach towards life which makes them enjoy the little moments like a pro.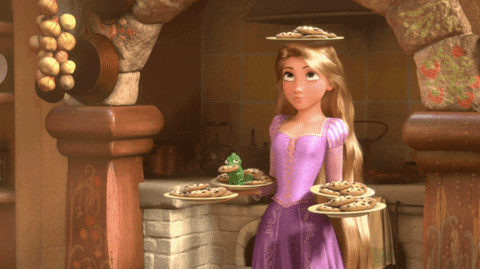 8. INDECISIVE FOR SELF
Librans want to be in two places at the same time losing on the ability to decide which one is better for them. They are clear in their mind about a particular thing being extremely confident about it. But, when given a choice they totally lose their control of mind ending up being indecisive. If asked this or that, they want both and can't help it.
7. LONGING FOR LUXURY
Every Libran including me lives on the thought 'work hard to shop harder'. Yes, they are like that and they love being self-indulgent. They have some kind of lust towards a luxury living. Something out of their box always revolves in their mind showing their longing for luxury. Luxury can be different for different individuals but the trait is in every Libran. Do you have a Libran partner? Let me tell you that they are high maintenance.
6. HIGH ON MORALS
Most of the Librans (not all I guess) are all about principles and morals. They know what they have been taught. They have various principles in life to which they try utmost to stick to. Librans have a hidden set of beliefs for them which they do not reveal to the outer world. They stick to these beliefs to lead a positive life of dignity. You can simply not mess with their morality as their ground on this is clear enough.
5. SUPERFICIAL TO NEXT LEVEL
It is difficult to figure out whether this is a good or a bad trait. Whatever that may be, Librans are believed to be superficial. By this, we mean that they are easily carried away by the external beauty giving it more importance. They find those things appealing which have an appealing outlook. I guess they need to know that judging the book by its cover is not correct. Honestly speaking, yes, we are like this. We all need to work on it to take it to a positive side.
4. ALWAYS HONEST
Not just in personal self, they love honesty everywhere else. They hate dishonesty in relationships. They are brutally honest and even panic with the false claims of the service providers. A good thing about their honest personality allows them to accept their faults along with apologizing for the same. Passing the blame onto others is just not their cup of tea. Standing strong at their faults is what makes them a reliable person.
3. BUCKET FULL OF STRONG OPINIONS
They are charming and also hold strong opinions which mean that they always utilise the power of their brains. Hence, you can address them as 'beauty with brains' undoubtedly. Librans have heard this compliment a lot of times and they gracefully accept it. A Libran will always be a part of the intellectual conversations leaving everyone stunned with the kind of strong opinions they hold.
2. ANGER ON THE TOP OF THE NOSE
No, not really! One of the common characteristics and personality traits of Libra sun sign is that they have serious anger issues. It is true that they get angry faster but they cool down even faster. All they need is a bit of pampering, attention and efforts towards them. One must let a Libran be themselves when they are angry without messing with them at all. A witty side says that the Librans get angry easily on their loved ones rather than on every other person.
1. CURIOUS OBSERVANTS
There is a reason why Librans are intelligent. It is because they are curious observant of everything happening around them. You won't believe but these people take notes in their mind of every interesting thing they see. They are a serial observer of people which makes them curious about most of the things. It is tough for them to contain their minds until they have got enough details on a particular topic.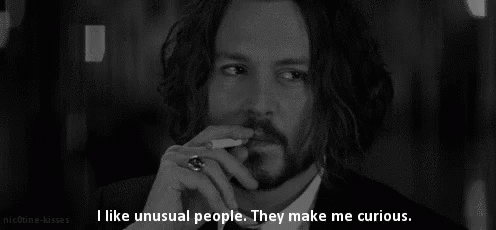 Do you have a Libran friend or even worse, a partner? I hope you now understand the characteristics and personality traits of Libra sun sign. You can deal with them in a better way now. I agree Librans are unpredictable at most of the times but that is something in their stars. Amidst all these, Librans have proved to be great friends and best seekers for honest advice.